Tokyo/Seoul time
Sunday, Aug 14th, 2022
Current time
Day changes in
00:42:33

Icons

Links

Info & Feedback
Jphip forums
Ranking site
jphip.com

2011-2022
Chihiro Anai

edit



Special skill: classic ballet




Born
January 27th, 1996
Age
26

(166 days til 27th birthday)

Origin
Fukuoka, Japan
Nickname
Chihiron
Blood type
AB
Height
158 cm / 5′2″

Displaying latest pictures from JPH!P Picroda. See more pictures of Chihiro Anai.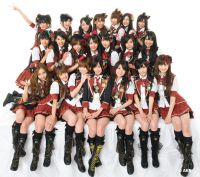 AKB48 (read "A.K.B. Forty-eight") is a Japanese girl group. As of April 2013, the group has 86 members. The girls range in age from early teens to mid-20s. Produced by Yasushi Akimoto, it is one of th...
more
Aika Ota

, 27




1994-12-08 :: 116 days

Airi Taniguchi

, 23




1999-03-14 :: 212 days

Ayaka Nakanishi

, 26




1996-03-23 :: 221 days

Chihiro Anai

, 26




1996-01-27 :: 166 days

Haruka Wakatabe

, 23




1998-09-26 :: 43 days

Izumi Goto

, 24




1997-09-27 :: 44 days

Izumi Umemoto

, 25




1997-05-15 :: 274 days

Kanna Okada

, 25




1997-06-26 :: 316 days

Kyoka Abe

, 25




1997-07-17 :: 337 days

Manami Kusaba

, 26




1995-10-17 :: 64 days
...and 6 more, click to expand
Chihiro Anai

, 26




1996-01-27 :: 166 days

Haruka Kodama

, 25




1996-09-19 :: 36 days

Haruka Ueno

, 22




1999-09-20 :: 37 days

Haruka Wakatabe

, 23




1998-09-26 :: 43 days

Hiroka Komada

, 25




1996-11-21 :: 99 days

Izumi Umemoto

, 25




1997-05-15 :: 274 days

Marina Yamada

, 27




1995-03-24 :: 222 days

Mashiro Ui

, 22




2000-01-31 :: 170 days

Meru Tashima

, 22




2000-01-07 :: 146 days

Miku Tanaka

, 20




2001-09-12 :: 29 days
...and 9 more, click to expand
Aika Ota

, 27




1994-12-08 :: 116 days

Akane Takayanagi

, 30




1991-11-29 :: 107 days

Aoi Motomura

, 25




1997-05-31 :: 290 days

Chihiro Anai

, 26




1996-01-27 :: 166 days

Devi Kinal Putri

, 26




1996-01-02 :: 141 days

Emika Kamieda

, 28




1994-07-13 :: 333 days

Emili Yamashita

, 23




1998-12-19 :: 127 days

Minami Minegishi

, 29




1992-11-15 :: 93 days

Natsumi Matsuoka

, 26




1996-08-08 :: 359 days

Reika Sakurai

, 28




1994-05-16 :: 275 days
...and 5 more, click to expand