Tokyo/Seoul time
Sunday, Jan 21st, 2018
Current time
Day changes in
15:21:38

Icons
jphip.com

2011-2018
Rena Ogawa

edit



Born
March 27th, 2000
Age
17

(65 days til 18th birthday)

Origin
Tochigi, Japan
Nickname
Renako
Blood type
A
Height
158 cm / 5′2″

Displaying latest pictures from JPH!P Picroda. See more pictures of Rena Ogawa.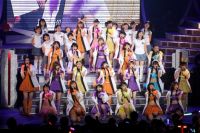 Hello! Project is the umbrella name for the j-pop idol collective and the multitude of groups under contract with the Up-Front Group. The flagship group of the collective is Morning Musume. The main p...
more
Ayaka Hirose

, 18




1999-08-04 :: 195 days

Ayano Hamaura

, 17




2000-04-26 :: 95 days

Minami Nomura

, 17




2000-02-10 :: 20 days

Natsumi Taguchi

, 17




2000-07-21 :: 181 days

Rei Inoue

, 16




2001-07-17 :: 177 days

Rena Ogawa

, 17




2000-03-27 :: 65 days

Rio Fujii

, 18




1999-03-04 :: 42 days

Sakurako Wada

, 16




2001-03-08 :: 46 days
Akane Haga

, 15




2002-03-07 :: 45 days

Ayaka Hirose

, 18




1999-08-04 :: 195 days

Ayano Hamaura

, 17




2000-04-26 :: 95 days

Ayano Kawamura

, 18




1999-07-07 :: 167 days

Fuyuka Kosuga

, 20




1997-11-19 :: 302 days

Hirona Oura

, 17




2000-09-10 :: 232 days

Honoka Okamoto

, 13




2004-02-28 :: 38 days

Kaede Kaga

, 18




1999-11-30 :: 313 days

Kana Mashiro

, 18




1999-08-29 :: 220 days

Kana Mikame

, 19




1998-08-28 :: 219 days
...and 24 more, click to expand