Tokyo/Seoul time
Saturday, Nov 18th, 2017
Current time
Day changes in
19:07:56

Icons
jphip.com

2011-2017
Konomi Kusaka

edit



Born
January 12th, 1996
Age
21

(55 days til 22nd birthday)

Origin
Osaka, Japan
Nickname
Konomin

Displaying latest pictures from JPH!P Picroda. See more pictures of Konomi Kusaka.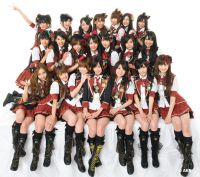 AKB48 (read "A.K.B. Forty-eight") is a Japanese girl group. As of April 2013, the group has 86 members. The girls range in age from early teens to mid-20s. Produced by Yasushi Akimoto, it is one of th...
more
Aika Nishimura

, 19




1998-01-12 :: 55 days

Airi Tanigawa

, 21




1995-12-05 :: 17 days

Akari Ishizuka

, 20




1997-07-11 :: 235 days

Akari Yoshida

, 21




1996-08-16 :: 271 days

Anna Ijiri

, 22




1995-01-20 :: 63 days

Ayaka Murakami

, 24




1993-06-02 :: 196 days

Ayaka Okita

, 22




1995-10-11 :: 327 days

Ayaka Umeda

, 28




1989-01-03 :: 46 days

Emika Kamieda

, 23




1994-07-13 :: 237 days

Fuuko Yagura

, 20




1997-02-24 :: 98 days
...and 34 more, click to expand
Akari Ishizuka

, 20




1997-07-11 :: 235 days

Anna Ijiri

, 22




1995-01-20 :: 63 days

Ayaka Umeda

, 28




1989-01-03 :: 46 days

Emika Kamieda

, 23




1994-07-13 :: 237 days

Hazuki Kurokawa

, 19




1998-08-05 :: 260 days

Kanako Muro

, 20




1996-11-20 :: 2 days

Konomi Kusaka

, 21




1996-01-12 :: 55 days

Miori Ichikawa

, 23




1994-02-12 :: 86 days

Mirei Ueda

, 18




1999-02-02 :: 76 days

Rina Kushiro

, 18




1999-01-29 :: 72 days
...and 5 more, click to expand