Tokyo/Seoul time
Monday, Mar 19th, 2018
Current time
Day changes in
23:40:56

Icons
jphip.com

2011-2018
Miu Nakamura

edit



Born
March 14th, 1991
Age
27

(360 days til 28th birthday)

Origin
Aomori Prefecture, Japan
Nickname
Miumiu
Blood type
B
Height
157 cm / 5′2″
Measurements
Bust 82 cm, Waist 53 cm, Hips 80 cm
Bra size
B
Shoe size
24.5 cm

Retired

Displaying latest pictures from JPH!P Picroda. See more pictures of Miu Nakamura.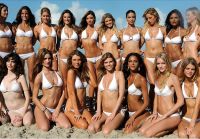 A model (from Middle French modèle//aew), sometimes called a mannequin, is a person who is employed to display, advertise and promote commercial products (notably fashion clothing) or to serve as a s...
more
Ai

, 29




1988-10-02 :: 197 days

Ai Shinozaki

, 26




1992-02-26 :: 344 days

Aika

, 26




1991-10-01 :: 196 days

Airi Nakajima

, 27




1990-08-13 :: 147 days

Akane Toyama

, 20




1998-01-06 :: 293 days

Aki Hoshino

, 41




1977-03-14 :: 360 days

Anna Konno

, 28




1989-06-25 :: 98 days

Anri Sugihara

, 35




1982-06-12 :: 85 days

Arisa

, 29




1989-03-02 :: 348 days

Asuka Kishi

, 26




1991-04-11 :: 23 days
...and 83 more, click to expand