Tokyo/Seoul time
Monday, Feb 19th, 2018
Current time
Day changes in
09:19:21

Icons
jphip.com

2011-2018
Maimi Yajima

edit



Born
February 7th, 1992
Age
26

(353 days til 27th birthday)

Origin
Saitama, Japan
Nickname
Yajisan
Blood type
O
Height
165 cm / 5′5″

Displaying latest pictures from JPH!P Picroda. See more pictures of Maimi Yajima.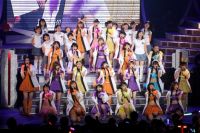 Hello! Project is the umbrella name for the j-pop idol collective and the multitude of groups under contract with the Up-Front Group. The flagship group of the collective is Morning Musume. The main p...
more
Airi Suzuki

, 23




1994-04-12 :: 52 days

Chisato Okai

, 23




1994-06-21 :: 122 days

Mai Hagiwara

, 22




1996-02-07 :: 353 days

Maimi Yajima

, 26




1992-02-07 :: 353 days

Saki Nakajima

, 24




1994-02-05 :: 351 days
Chinami Tokunaga

, 25




1992-05-22 :: 92 days

Haruna Iikubo

, 23




1994-11-07 :: 261 days

Maimi Yajima

, 26




1992-02-07 :: 353 days

Miyabi Natsuyaki

, 25




1992-08-25 :: 187 days

Saki Nakajima

, 24




1994-02-05 :: 351 days
Chinami Tokunaga

, 25




1992-05-22 :: 92 days

Chisato Okai

, 23




1994-06-21 :: 122 days

Maimi Yajima

, 26




1992-02-07 :: 353 days

Miyabi Natsuyaki

, 25




1992-08-25 :: 187 days
Maimi Yajima

, 26




1992-02-07 :: 353 days

Reina Tanaka

, 28




1989-11-11 :: 265 days

Saki Shimizu

, 26




1991-11-22 :: 276 days