Tokyo/Seoul time
Saturday, Oct 16th, 2021
Current time
Day changes in
06:30:02

Icons

Links

Info & Feedback
Jphip forums
Ranking site
jphip.com

2011-2021
YuXi Jiang

edit



Born
February 18th, 1999
Age
22

(125 days til 23rd birthday)

Origin
China

Displaying latest pictures from JPH!P Picroda. See more pictures of YuXi Jiang.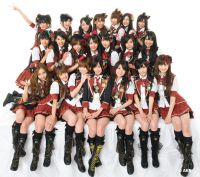 AKB48 (read "A.K.B. Forty-eight") is a Japanese girl group. As of April 2013, the group has 86 members. The girls range in age from early teens to mid-20s. Produced by Yasushi Akimoto, it is one of th...
more
BeiTing Qian

, 26




1995-05-07 :: 203 days

ChenChen Xu

, 31




1990-06-20 :: 247 days

GuanHui Chen

, 28




1993-08-28 :: 316 days

Han Mo

, 29




1992-01-07 :: 83 days

HuiWen Yu

, 31




1990-07-05 :: 262 days

JiaMin Zhao

, 23




1998-07-22 :: 279 days

JiaQi Xu

, 26




1995-08-13 :: 301 days

Li Chen

, 25




1995-12-22 :: 67 days

Mariya Suzuki

, 30




1991-04-29 :: 195 days

Meng Dai

, 28




1993-02-08 :: 115 days
...and 14 more, click to expand