Tokyo/Seoul time
Friday, Jan 19th, 2018
Current time
Day changes in
04:28:59

Icons
jphip.com

2011-2018
Reina Ichioka

edit



Born
February 25th, 1999
Age
18

(37 days til 19th birthday)

Origin
Tokyo, Japan
Nicknames
Icchan, Icchii

Displaying latest pictures from JPH!P Picroda. See more pictures of Reina Ichioka.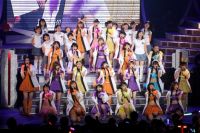 Hello! Project is the umbrella name for the j-pop idol collective and the multitude of groups under contract with the Up-Front Group. The flagship group of the collective is Morning Musume. The main p...
more
Ami Tanimoto

, 18




1999-11-16 :: 301 days

Hikaru Inoue

, 17




2000-08-31 :: 224 days

Ichigo Yamada

, 12




2005-07-15 :: 177 days

Kiki Asakura

, 17




2000-09-03 :: 227 days

Kirara Yonemura

, 13




2004-04-30 :: 101 days

Kisora Niinuma

, 18




1999-10-20 :: 274 days

Kizuki Horie

, 19




1998-05-14 :: 115 days

Kokoro Maeda

, 15




2002-06-23 :: 155 days

Kotomi Ono

, 15




2002-10-07 :: 261 days

Kurumi Noguchi

, 16




2001-08-29 :: 222 days
...and 21 more, click to expand