Tokyo/Seoul time
Thursday, Apr 22nd, 2021
Current time
Day changes in
00:18:48

Icons

Links

Info & Feedback
Jphip forums
Ranking site
jphip.com

2011-2021
Ruru Danbara

edit



Born
May 7th, 2001
Age
19

(15 days til 20th birthday)

Origin
Hiroshima, Japan
Nicknames
Runrun, Danbaran

Displaying latest pictures from JPH!P Picroda. See more pictures of Ruru Danbara.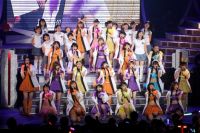 Hello! Project is the umbrella name for the j-pop idol collective and the multitude of groups under contract with the Up-Front Group. The flagship group of the collective is Morning Musume. The main p...
more
Akari Uemura

, 22




1998-12-30 :: 252 days

Manaka Inaba

, 23




1997-12-27 :: 249 days

Rei Inoue

, 19




2001-07-17 :: 86 days

Riai Matsunaga

, 15




2005-07-07 :: 76 days

Ruru Danbara

, 19




2001-05-07 :: 15 days

Tomoko Kanazawa

, 25




1995-07-02 :: 71 days

Yume Kudo

, 16




2004-09-28 :: 159 days
Akane Haga

, 19




2002-03-07 :: 319 days

Anna Shuttou

, 16




2005-03-08 :: 320 days

Ayaka Hirose

, 21




1999-08-04 :: 104 days

Ayano Hamaura

, 20




2000-04-26 :: 4 days

Ayano Kawamura

, 21




1999-07-07 :: 76 days

Fuyuka Kosuga

, 23




1997-11-19 :: 211 days

Hikaru Inoue

, 20




2000-08-31 :: 131 days

Hirona Oura

, 20




2000-09-10 :: 141 days

Honoka Okamoto

, 17




2004-02-28 :: 312 days

Kaede Kaga

, 21




1999-11-30 :: 222 days
...and 48 more, click to expand