Tokyo/Seoul time
Monday, May 20th, 2019
Current time
Day changes in
21:45:31

Icons
jphip.com

2011-2019
Chisaki Morito

edit



Born
February 19th, 2000
Age
19

(275 days til 20th birthday)

Origin
Tochigi, Japan
Nickname
Chii-chan
Blood type
A

Displaying latest pictures from JPH!P Picroda. See more pictures of Chisaki Morito.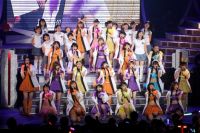 Hello! Project is the umbrella name for the j-pop idol collective and the multitude of groups under contract with the Up-Front Group. The flagship group of the collective is Morning Musume. The main p...
more
Akane Haga

, 17




2002-03-07 :: 292 days

Ayumi Ishida

, 22




1997-01-07 :: 232 days

Chisaki Morito

, 19




2000-02-19 :: 275 days

Erina Ikuta

, 21




1997-07-07 :: 48 days

Kaede Kaga

, 19




1999-11-30 :: 194 days

Maria Makino

, 18




2001-02-02 :: 258 days

Masaki Sato

, 20




1999-05-07 :: 353 days

Miki Nonaka

, 19




1999-10-07 :: 140 days

Mizuki Fukumura

, 22




1996-10-30 :: 163 days

Reina Yokoyama

, 18




2001-02-22 :: 278 days
...and 1 more, click to expand
Chisaki Morito

, 19




2000-02-19 :: 275 days

Mai Ozeki

, 17




2002-02-10 :: 266 days

Musubu Funaki

, 17




2002-05-10 :: 356 days

Risa Yamaki

, 21




1997-10-14 :: 147 days