Tokyo/Seoul time
Friday, Aug 19th, 2022
Current time
Day changes in
22:59:36

Icons

Links

Info & Feedback
Jphip forums
Ranking site
jphip.com

2011-2022
Haruka Ota

edit



Haruka joined Angerme in November 2018.




Born
October 21st, 2003
Age
18

(63 days til 19th birthday)

Origin
Japan
Blood type
B

Displaying latest pictures from JPH!P Picroda. See more pictures of Haruka Ota.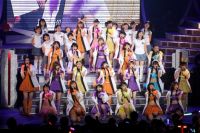 Hello! Project is the umbrella name for the j-pop idol collective and the multitude of groups under contract with the Up-Front Group. The flagship group of the collective is Morning Musume. The main p...
more
Ayaka Wada

, 28




1994-08-01 :: 347 days

Haruka Ota

, 18




2003-10-21 :: 63 days

Kana Nakanishi

, 25




1997-06-04 :: 289 days

Kanon Fukuda

, 27




1995-03-12 :: 205 days

Maho Aikawa

, 23




1999-03-26 :: 219 days

Meimi Tamura

, 23




1998-10-30 :: 72 days

Mizuki Murota

, 24




1998-06-12 :: 297 days

Momona Kasahara

, 18




2003-10-22 :: 64 days

Musubu Funaki

, 20




2002-05-10 :: 264 days

Rina Katsuta

, 24




1998-04-06 :: 230 days
Haruka Ota

, 18




2003-10-21 :: 63 days

Hikari Satou

, 18




2004-04-19 :: 243 days

Hina Shibuya

, 13




2008-12-11 :: 114 days

Kanami Ishiguri

, 18




2004-04-20 :: 244 days

Manaka Inaba

, 24




1997-12-27 :: 130 days

Mei Yamazaki

, 17




2005-06-28 :: 313 days

Ririka Hashimoto

, 17




2004-11-01 :: 74 days

Ryou Kitagawa

, 18




2004-06-29 :: 314 days

Yume Kudo

, 17




2004-09-28 :: 40 days