Tokyo/Seoul time
Tuesday, Mar 9th, 2021
Current time
Day changes in
13:21:04

Icons

Links

Info & Feedback
Jphip forums
Ranking site
jphip.com

2011-2021
Yuki Hirayama

edit



Joined August 2019.




Born
July 25th, 2006
Age
14

(138 days til 15th birthday)

Origin
Kanagawa, Japan
Blood type
A

Displaying latest pictures from JPH!P Picroda. See more pictures of Yuki Hirayama.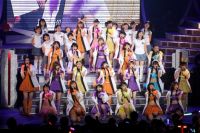 Hello! Project is the umbrella name for the j-pop idol collective and the multitude of groups under contract with the Up-Front Group. The flagship group of the collective is Morning Musume. The main p...
more
Ayana Murakoshi

, 13




2008-02-11 :: 339 days

Hasumi Uemura

, 13




2008-02-25 :: 353 days

Honoka Hashida

, 15




2005-10-17 :: 222 days

Ichigo Yamada

, 15




2005-07-15 :: 128 days

Ichika Arisawa

, 17




2003-12-23 :: 289 days

Karin Onoda

, 13




2008-01-23 :: 320 days

Kirara Yonemura

, 16




2004-04-30 :: 52 days

Kisaki Ebata

, 14




2007-01-30 :: 327 days

Madoka Saito

, 18




2002-10-28 :: 233 days

Miku Nishizaki

, 14




2006-04-17 :: 39 days
...and 8 more, click to expand