Tokyo/Seoul time
Thursday, Jan 20th, 2022
Current time
Day changes in
20:53:01

Icons

Links

Info & Feedback
Jphip forums
Ranking site
jphip.com

2011-2022
Halsey

edit



Born
September 29th, 1994
Age
27

(252 days til 28th birthday)

Origin
Edison, New Jersey, USA

Rock

Pop

Displaying latest pictures from JPH!P Picroda. See more pictures of Halsey.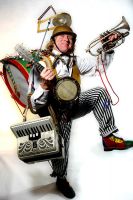 A musician (or "instrumentalist") is a person who plays a musical instrument, especially (although not necessarily) as a profession, or is musically talented. Musicians can be classified by their role...
more
Ai Otsuka

, 39




1982-09-09 :: 232 days

Aiko

, 46




1975-11-22 :: 306 days

Alan

, 34




1987-07-25 :: 186 days

Halsey

, 27




1994-09-29 :: 252 days

Beyoncé

, 40




1981-09-04 :: 227 days

Cassie

, 35




1986-08-26 :: 218 days

Gackt

, 48




1973-07-04 :: 165 days

Hyde

, 52




1969-01-29 :: 9 days

Kanon Wakeshima

, 33




1988-07-03 :: 164 days

Meg

, 41




1980-10-03 :: 256 days
...and 7 more, click to expand