Tokyo/Seoul time
Friday, Jan 21st, 2022
Current time
Day changes in
13:37:13

Icons

Links

Info & Feedback
Jphip forums
Ranking site
jphip.com

2011-2022
Yena

edit



From Yuehua Entertainment. A duck.




Born
September 29th, 1999
Age
22

(251 days til 23rd birthday)

Origin
Seoul, South Korea
Blood type
A
Height
162 cm / 5′4″

Displaying latest pictures from JPH!P Picroda. See more pictures of Yena.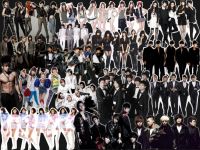 K-pop (an abbreviation of Korean pop; Korean: 가요 kayo) is a musical genre originating in South Korea, which is characterized by a wide variety of audiovisual elements. Although it incorporates all...
more
BoA

, 35




1986-11-05 :: 288 days

CL

, 30




1991-02-26 :: 36 days

Son Dam Bi

, 38




1983-09-26 :: 248 days

Eunbi

, 26




1995-09-27 :: 249 days

G.NA

, 34




1987-09-13 :: 235 days

Lee Hi

, 25




1996-09-23 :: 245 days

Hyori Lee

, 42




1979-05-10 :: 109 days

IU

, 28




1993-05-16 :: 115 days

Gummy

, 40




1981-04-08 :: 77 days

Zhang Li Yin

, 32




1989-02-28 :: 38 days
...and 15 more, click to expand
Chaewon

, 21




2000-08-01 :: 192 days

Chaeyeon

, 22




2000-01-11 :: 355 days

Eunbi

, 26




1995-09-27 :: 249 days

Hitomi

, 20




2001-10-06 :: 258 days

Hyewon

, 22




1999-07-05 :: 165 days

Minju

, 20




2001-02-05 :: 15 days

Nako

, 20




2001-06-18 :: 148 days

Sakura

, 23




1998-03-19 :: 57 days

Wonyoung

, 17




2004-08-31 :: 222 days

Yena

, 22




1999-09-29 :: 251 days
...and 2 more, click to expand