Tokyo/Seoul time
Friday, Aug 19th, 2022
Current time
Day changes in
22:57:05

Icons

Links

Info & Feedback
Jphip forums
Ranking site
jphip.com

2011-2022
Shiina Ringo

edit



Born
November 25th, 1978
Age
43

(98 days til 44th birthday)

Origin
Fukuoka, Japan

Displaying latest pictures from JPH!P Picroda. See more pictures of Shiina Ringo.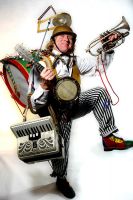 A musician (or "instrumentalist") is a person who plays a musical instrument, especially (although not necessarily) as a profession, or is musically talented. Musicians can be classified by their role...
more
Ai Otsuka

, 39




1982-09-09 :: 21 days

Aiko

, 46




1975-11-22 :: 95 days

Alan

, 35




1987-07-25 :: 340 days

Halsey

, 27




1994-09-29 :: 41 days

Beyoncé

, 40




1981-09-04 :: 16 days

Cassie

, 35




1986-08-26 :: 7 days

Gackt

, 49




1973-07-04 :: 319 days

Hyde

, 53




1969-01-29 :: 163 days

Kanon Wakeshima

, 34




1988-07-03 :: 318 days

Meg

, 41




1980-10-03 :: 45 days
...and 7 more, click to expand
Shiina Ringo

, 43




1978-11-25 :: 98 days