Tokyo/Seoul time
Wednesday, Nov 25th, 2020
Current time
Day changes in
11:35:39

Icons

Links

Info & Feedback
Jphip forums
Ranking site
jphip.com

2011-2020
Akari Takeuchi

edit



Cousin of Yajima Maimi




Born
November 23rd, 1997
Age
23

(363 days til 24th birthday)

Origin
Saitama, Japan
Nickname
Takechan
Blood type
O
Height
151 cm / 4′11″

Displaying latest pictures from JPH!P Picroda. See more pictures of Akari Takeuchi.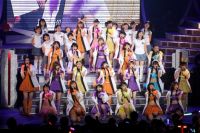 Hello! Project is the umbrella name for the j-pop idol collective and the multitude of groups under contract with the Up-Front Group. The flagship group of the collective is Morning Musume. The main p...
more
Akari Takeuchi

, 23




1997-11-23 :: 363 days

Ayano Kawamura

, 21




1999-07-07 :: 224 days

Moe Kamikokuryo

, 21




1999-10-24 :: 333 days

Momona Kasahara

, 17




2003-10-22 :: 331 days

Musubu Funaki

, 18




2002-05-10 :: 166 days

Reira Ise

, 16




2004-01-19 :: 55 days

Rikako Sasaki

, 19




2001-05-28 :: 184 days

Rin Hashisako

, 15




2005-10-06 :: 315 days

Rin Kawana

, 16




2003-12-06 :: 11 days

Shion Tamenaga

, 16




2004-02-09 :: 76 days
...and 1 more, click to expand
Akari Takeuchi

, 23




1997-11-23 :: 363 days

Ayumi Ishida

, 23




1997-01-07 :: 43 days

Erina Ikuta

, 23




1997-07-07 :: 224 days

Masaki Sato

, 21




1999-05-07 :: 163 days
Akari Takeuchi

, 23




1997-11-23 :: 363 days

Kanon Fukuda

, 25




1995-03-12 :: 107 days

Karin Miyamoto

, 21




1998-12-01 :: 6 days
Aina Hashimoto

, 28




1992-10-03 :: 312 days

Aina Otsuka

, 22




1998-04-03 :: 129 days

Akari Saho

, 25




1995-06-08 :: 195 days

Akari Takeuchi

, 23




1997-11-23 :: 363 days

Akari Uemura

, 21




1998-12-30 :: 35 days

Anri Tanaka

, 29




1991-04-25 :: 151 days

Arisa Noto

, 31




1988-12-26 :: 31 days

Asuna Okai

, 24




1996-05-14 :: 170 days

Ayaka Wada

, 26




1994-08-01 :: 249 days

Ayano Satou

, 25




1995-01-07 :: 43 days
...and 36 more, click to expand