Tokyo/Seoul time
Friday, Aug 12th, 2022
Current time
Day changes in
05:48:47

Icons

Links

Info & Feedback
Jphip forums
Ranking site
jphip.com

2011-2022
Mana Ogawa

edit



Born
July 2nd, 1993
Age
29

(324 days til 30th birthday)

Origin
Saitama, Japan
Nickname
Ogamana
Blood type
AB

Displaying latest pictures from JPH!P Picroda. See more pictures of Mana Ogawa.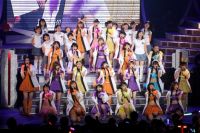 Hello! Project is the umbrella name for the j-pop idol collective and the multitude of groups under contract with the Up-Front Group. The flagship group of the collective is Morning Musume. The main p...
more
Ayumi Takada

, 37




1984-10-20 :: 69 days

Chihira Mochida

, 24




1997-10-12 :: 61 days

Ikuko Ooura

, 32




1989-09-22 :: 41 days

Mana Ogawa

, 29




1993-07-02 :: 324 days

Mikiho Niwa

, 32




1989-09-27 :: 46 days

Reiko Okada

, 29




1993-06-19 :: 311 days

Yurie Matsui

, 34




1988-04-08 :: 239 days
Ai Kago

, 34




1988-02-07 :: 179 days

Arisa Noto

, 33




1988-12-26 :: 136 days

Atsuko Inaba

, 48




1974-03-13 :: 213 days

Aya Matsuura

, 36




1986-06-25 :: 317 days

Ayumi Shibata

, 38




1984-02-22 :: 194 days

Erina Mano

, 31




1991-04-11 :: 242 days

Kaori Iida

, 41




1981-08-08 :: 361 days

Koharu Kusumi

, 30




1992-07-15 :: 337 days

Maki Goto

, 36




1985-09-23 :: 42 days

Mana Ogawa

, 29




1993-07-02 :: 324 days
...and 9 more, click to expand
Ayumi Takada

, 37




1984-10-20 :: 69 days

Chihira Mochida

, 24




1997-10-12 :: 61 days

Tokky

, 30




1992-03-06 :: 206 days

Ikuko Ooura

, 32




1989-09-22 :: 41 days

Mana Ogawa

, 29




1993-07-02 :: 324 days

Mikiho Niwa

, 32




1989-09-27 :: 46 days

Reiko Okada

, 29




1993-06-19 :: 311 days

Yurie Matsui

, 34




1988-04-08 :: 239 days