Tokyo/Seoul time
Saturday, Dec 2nd, 2023
Current time
Day changes in
18:21:01

Icons
jphip.com

2011-2023
A-zi , 31

백소영

/ Baek So-Young


Ex-CHI CHI

Born: September 30th, 1992

303

days until

32

nd birthday!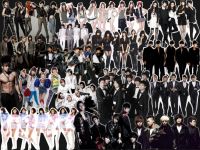 K-pop (an abbreviation of Korean pop; Korean: 가요 kayo) is a musical genre originating in South Korea, which is characterized by a wide variety of audiovisual elements. Although it incorporates all...
more
This is a tag for the people who used to belong to CHI CHI.
Current selection stats:
People:
8
Age average:
31.9
Most common age:
31, 32
Average height:
164.3 cm
- 7 people with height set

7