Tokyo/Seoul time
Saturday, Apr 21st, 2018
Current time
Day changes in
01:27:33

Icons
jphip.com

2011-2018
Nanami Yanagawa

edit



Born
January 6th, 2002
Age
16

(260 days til 17th birthday)

Origin
Kanagawa, Japan
Nickname
Yanamin
Blood type
A
Height
150 cm / 4′11″

Displaying latest pictures from JPH!P Picroda. See more pictures of Nanami Yanagawa.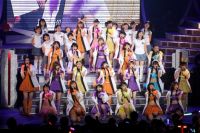 Hello! Project is the umbrella name for the j-pop idol collective and the multitude of groups under contract with the Up-Front Group. The flagship group of the collective is Morning Musume. The main p...
more
Chisaki Morito

, 18




2000-02-19 :: 304 days

Mai Ozeki

, 16




2002-02-10 :: 295 days

Momoko Tsugunaga

, 26




1992-03-06 :: 319 days

Musubu Funaki

, 15




2002-05-10 :: 19 days

Nanami Yanagawa

, 16




2002-01-06 :: 260 days

Risa Yamaki

, 20




1997-10-14 :: 176 days
Akari Uemura

, 19




1998-12-30 :: 253 days

Karin Miyamoto

, 19




1998-12-01 :: 224 days

Nanami Yanagawa

, 16




2002-01-06 :: 260 days

Ruru Danbara

, 16




2001-05-07 :: 16 days

Sayuki Takagi

, 21




1997-04-21 :: 0 days

Tomoko Kanazawa

, 22




1995-07-02 :: 72 days

Yuka Miyazaki

, 24




1994-04-02 :: 346 days
Akane Haga

, 16




2002-03-07 :: 320 days

Ayaka Hirose

, 18




1999-08-04 :: 105 days

Ayano Hamaura

, 17




2000-04-26 :: 5 days

Ayano Kawamura

, 18




1999-07-07 :: 77 days

Fuyuka Kosuga

, 20




1997-11-19 :: 212 days

Hirona Oura

, 17




2000-09-10 :: 142 days

Honoka Okamoto

, 14




2004-02-28 :: 313 days

Kaede Kaga

, 18




1999-11-30 :: 223 days

Kana Mashiro

, 18




1999-08-29 :: 130 days

Kana Mikame

, 19




1998-08-28 :: 129 days
...and 25 more, click to expand