Tokyo/Seoul time
Wednesday, Jun 7th, 2023
Current time
Day changes in
12:00:07

Icons
jphip.com

2011-2023
There are 11 people that belong to this group:
There are 7 people that used to belong to this group: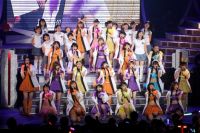 Hello! Project is the umbrella name for the j-pop idol collective and the multitude of groups under contract with the Up-Front Group. The flagship group of the collective is Morning Musume. The main p...
more
This is a tag for the people who used to belong to Juice=Juice.
Aina Otsuka

, 25




1998-04-03 :: 301 days

Karin Miyamoto

, 24




1998-12-01 :: 177 days

Manaka Inaba

, 25




1997-12-27 :: 203 days

Nanami Yanagawa

, 21




2002-01-06 :: 213 days

Sayuki Takagi

, 26




1997-04-21 :: 319 days

Tomoko Kanazawa

, 27




1995-07-02 :: 25 days

Yuka Miyazaki

, 29




1994-04-02 :: 300 days