Tokyo/Seoul time
Monday, Apr 19th, 2021
Current time
Day changes in
06:20:26

Icons

Links

Info & Feedback
Jphip forums
Ranking site
jphip.com

2011-2021
Sejeong

edit



Former Jellyfish trainee. Placed 2nd in Produce 101.




Born
August 28th, 1996
Age
24

(131 days til 25th birthday)

Nickname
God Sejeong
Blood type
AB
Height
164 cm / 5′5″

Displaying latest pictures from JPH!P Picroda. See more pictures of Sejeong.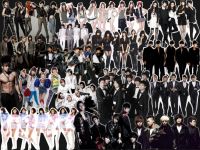 K-pop (an abbreviation of Korean pop; Korean: 가요 kayo) is a musical genre originating in South Korea, which is characterized by a wide variety of audiovisual elements. Although it incorporates all...
more
Hana

, 27




1993-04-30 :: 11 days

Haebin

, 25




1995-08-16 :: 119 days

Hyeyeon

, 20




2000-08-05 :: 108 days

Mimi

, 28




1993-01-01 :: 257 days

Mina

, 21




1999-12-04 :: 229 days

Nayoung

, 25




1995-11-23 :: 218 days

Sejeong

, 24




1996-08-28 :: 131 days

Soyee

, 24




1996-11-21 :: 216 days

Sally

, 24




1996-10-23 :: 187 days
Chaeyeon

, 23




1997-12-01 :: 226 days

Chungha

, 25




1996-02-09 :: 296 days

Doyeon

, 21




1999-12-04 :: 229 days

Kyulkyung

, 22




1998-12-16 :: 241 days

Mina

, 21




1999-12-04 :: 229 days

Nayoung

, 25




1995-12-18 :: 243 days

Sejeong

, 24




1996-08-28 :: 131 days

Sohye

, 21




1999-07-19 :: 91 days

Somi

, 20




2001-03-09 :: 324 days

Yeonjung

, 21




1999-08-03 :: 106 days
...and 1 more, click to expand